3D-Printed Drone Shells
Company: HP Labs (2019)
Team: Jiwon Jun (HP), Tico Ballagas (HP), Matěj Karásek (TU Delft), Rick Ruijsink (TU Delft)
My Role: 3D design & modeling, managing production of 3D-printed parts



Photo credit: Flapper Drones

The Flapper Drones are bio-inspired flying robots invented by TU Delft Aerospace Engineering team in the Netherlands. It has four wings like a dragonfly, and it can fly by flapping the wings 12 times per second. We collaborated with the TU Delft team to apply HP's Jet Fusion 3D-printing technology to make the robot more expressive and robust.

The main challenge in designing and printing the shells was to balance aesthetics and functionality. The total weight of the shells had to be lighter than 10g, and a 3D-printed anchoring mechanism needed to be incorporated for installation.


[Design]




We created hummingbird-inspired shells meeting those requirements through multiple rounds of design iterations and test prints. In order to make the structure light and LED lights see-through, the perforated design and extremely thin thickness were applied to the shells. The feather-like elements were added to the bottom and top, which flutter as the robot flaps its wings to make the robot more expressive and interactive.




[Installation]
Snap-fit clips with a living hinge anchoring mechanism were applied to the shells to make them be easily installed and removed from the robot body. The shells were printed in PA12 on MJF 5200 series printer, and the robots equipped with the shells successfully made flights.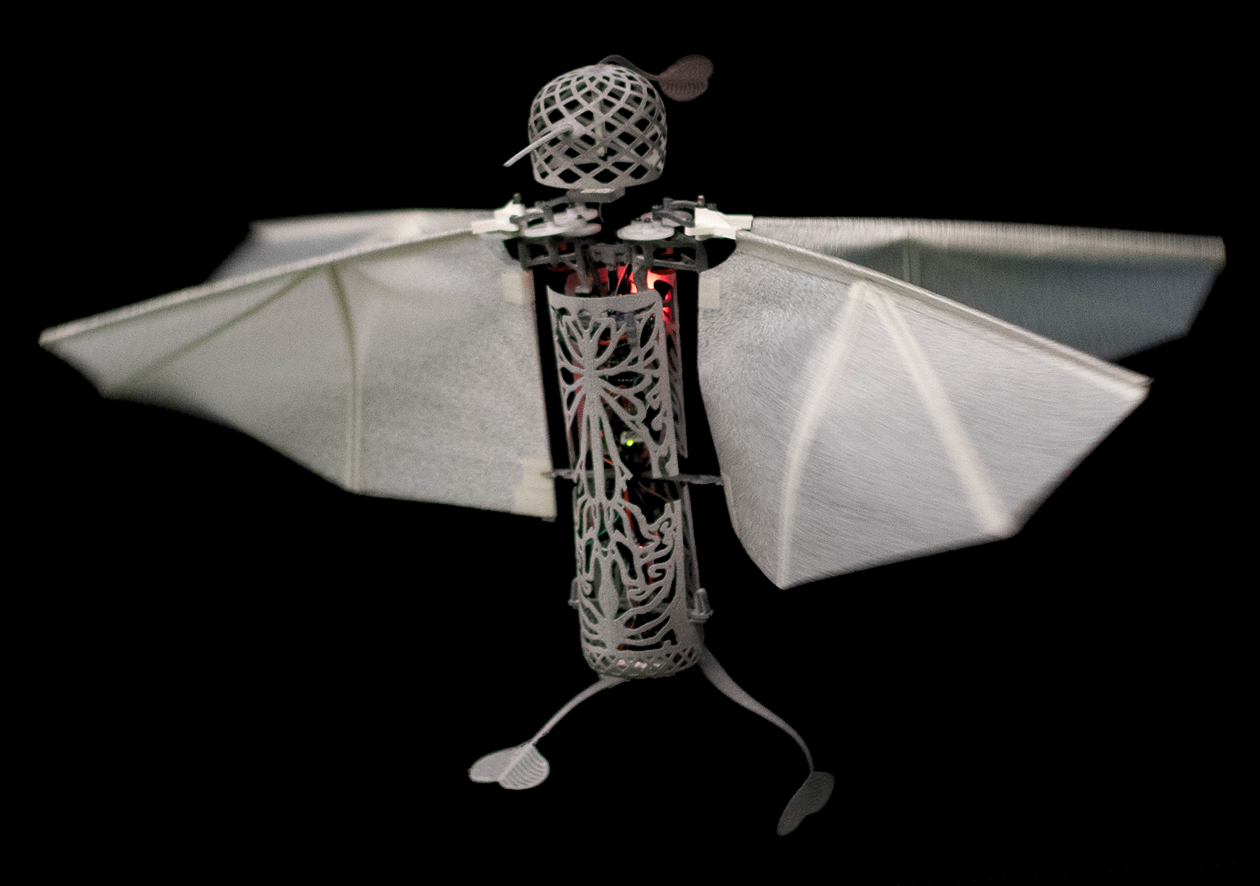 [Robots in Action]